QUALITY CONTROLS FOR RNAI PRODUCTS
QRT-PCR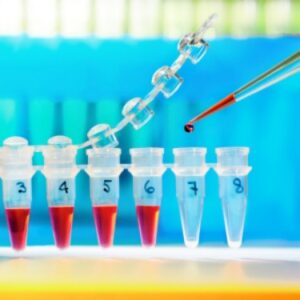 Here at Altogen Labs RNAi Services, we can measure the amount of RNAi-inducing species manufactured via Real Time quantitative Reverse Transcriptase Polymerase Chain Reaction (qRT-PCR). This established technique allows the measurement of gene expression in real time, permitting both the quantitative and qualitative measure of the gene silencing effects.
WESTERN BLOTS
In addition to measurement of RNA produced, at RNAi Services we can quantify the amount of target protein produced by a cellular model organism. Utilizing Western blotting techniques, we can measure the amount of gene repression, screening the siRNA or shRNA effects for effectiveness.
RNAi Services employs the Protein Simple Wes system to automate our Western blotting techniques, allowing us to expedite our evaluation of RNAi effectiveness.
Request formal project quotation from Altogen Labs CRO.
RNAi Laboratory Services │ The Science Of RNAi │ Applications Of RNAi │ Quality Controls │ Comprehensive Gene Silencing Laboratory Services